Affordable workers' compensation insurance
SAIF is Oregon's not-for-profit workers' compensation provider. Our mission is to make workers' comp available and affordable for Oregon employers.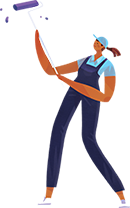 If you're an Oregon employer, you most likely need workers' compensation insurance. Workers' comp provides benefits for workers who become injured or sick as a result of their work, helping them recover and return to work as soon as possible. It also protects employers from legal action arising from a workplace injury or illness.
There are lots of ways to get your SAIF coverage:
What you get with your SAIF policy
With friendly, local service and in-depth knowledge of Oregon's workers' comp system, SAIF protects more than 53,000 employers and their employees across the state every day. We can help your business save money, prevent injuries, and create a safer, healthier place to work.
Competitive rates
As a not-for-profit, SAIF is proud to offer some of the most competitive rates in the state. Our commitment to low rates is part of our mission "to serve Oregon's workers and employers by making workers' compensation coverage widely available and affordable, and by providing extraordinary service."
Fast claims service
We know that prompt service leads to better outcomes for you and your employees. That's why we make claim decisions more than 20 days sooner than our competitors, get 86% of workers back to work within 60 days, and send more than 93% of wage replacement checks to workers within 14 days.
Local service and specialization
At SAIF, we're the specialists—solely focused on workers' comp and serving the unique needs of Oregon. With six regional offices across the state, our friendly, personalized service is always just around the corner, whether you need help finding the right coverage or processing a claim.
High customer satisfaction and retention
SAIF policyholders are highly satisfied with our service. 93% say they are satisfied or extremely satisfied with our service.
Over 100 years in business
SAIF has provided exceptional workers' comp coverage in Oregon since 1914, continually evolving and innovating to better serve the needs of local businesses with better rates, new safety offerings, and always stellar service.
Free safety trainings and resources
SAIF policyholders gain access to our complimentary safety workshops and other resources, designed to help you create safer workplaces, reduce employee injuries and claims, and better control costs. You'll also get access to the SAIF Learning Center, providing free online training for you and your employees.
About SAIF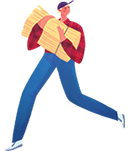 SAIF is Oregon's not-for-profit insurance company. Since 1914, we've been protecting Oregon employers and employees with exceptional, affordable workers' comp coverage.
From thousands of small businesses to some of the state's economic leaders, SAIF covers more than 53,000 policyholders and an estimated 750,000 workers in Oregon.
We're proud to be leaders in one of the most successful and innovative workers' comp systems in the nation. Since 1990, claims per 100 workers in Oregon fell by more than 68%, thanks in large part to the safety efforts of employers and insurers like SAIF. During the same period, Oregon's pure premium rates have also declined 78.8%.
At SAIF, we have a vision to make Oregon the safest and healthiest place to work. And we're committed to helping Oregonians work better, smarter, and safer for years to come. It's not just the right thing to do: It's good for business.