Yeasty Beasty
Customer focus helps pizza shop rise to challenges of pandemic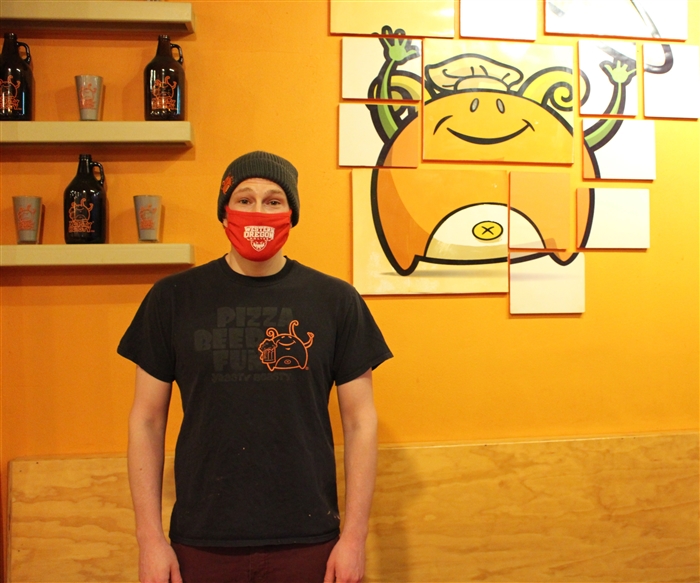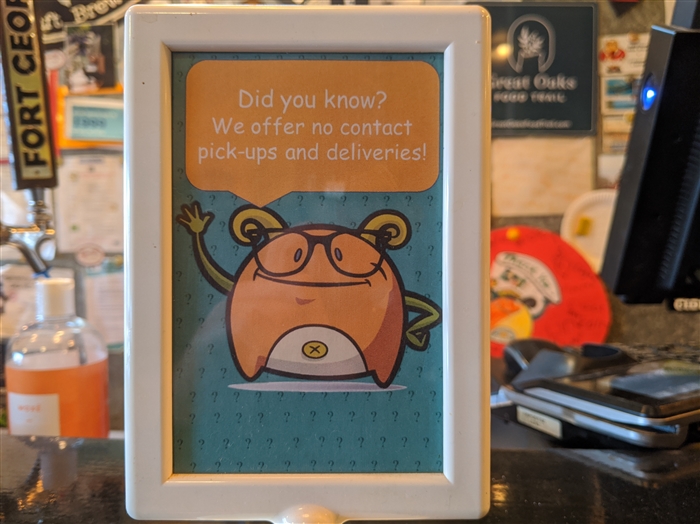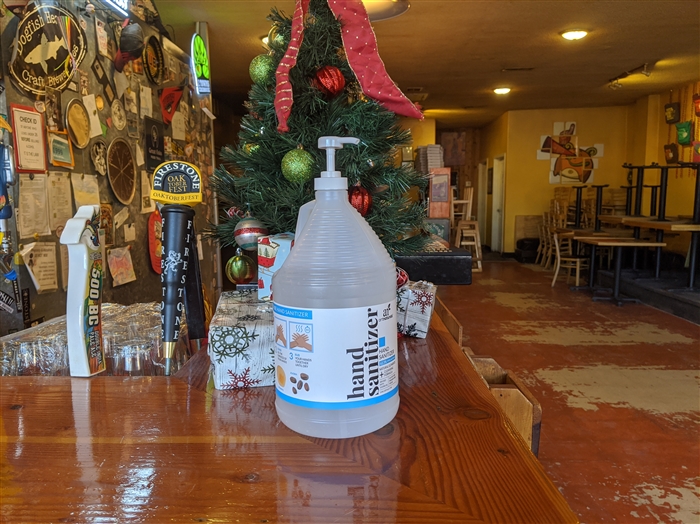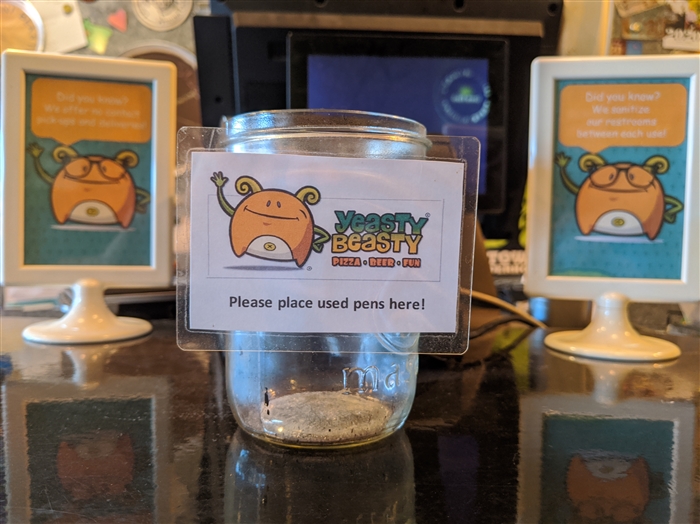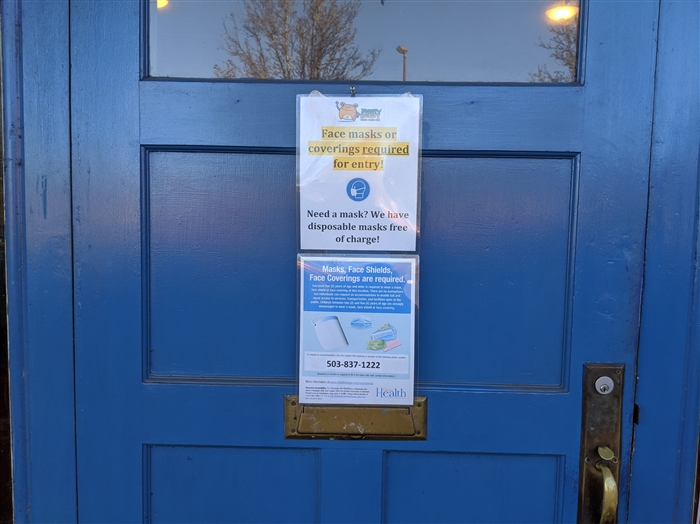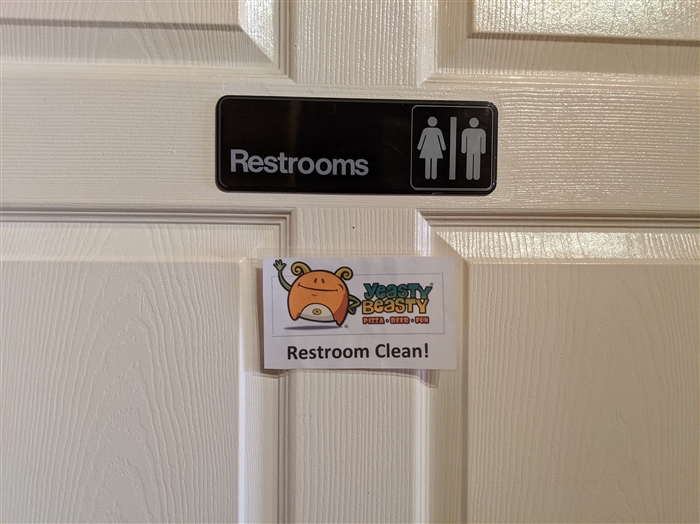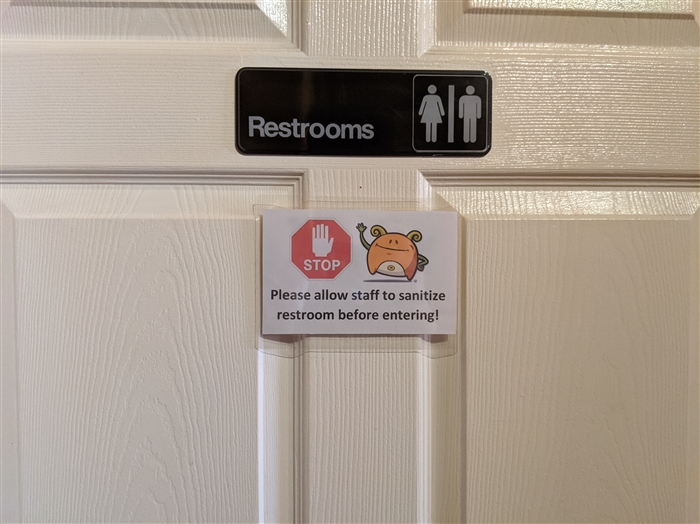 Craft pizza and beer restaurant Yeasty Beasty has served the college students and locals of Monmouth for eight years. We spoke with owner Jason Waggoner about what he and his staff have done to keep customers coming back to his small business during the pandemic.
How did the pandemic affect your business?
We closed down our dine-in for a few months until we moved into the second phase and I kept it closed longer than that to prevent spread. We are serious about washing hands, wearing masks and gloves at all times, and sanitizing everything we can.
The financial impact varied month to month. June for graduation, we were down 40%. We are located a block away from the college and typically for graduation we have full tables all day long.
How did it affect staff?
Most of our staff got swapped into different positions. We don't need servers or waiters anymore. Everyone got moved into the back of the house. At this point everyone knows how to cook, take orders on the phone, bus tables, and do dishes. It's given us the time and ability to cross train and given them the skillset to get more hours.
All the money we get in tips throughout the day is divided among the staff. The average tip per order is a lot bigger than it usually was. Part of that is larger orders, instead of just one slice.
There are a lot of positive impacts. Having servers trained as cooks is super helpful in a rush.
How did it affect customers, and what kind of feedback did you hear from them?
We got a lot of brand new customers here in town that had never been here before. We've been doing pickup and delivery through the whole thing. There are people who lived a few blocks from the store who had never been and are now our more frequent customers.
I keep a really good read on who I have and haven't seen in the restaurant. If it's someone I haven't seen before I ask, "is this your first time?" They'll say our neighbors told us about it. I like to make a connection with each new customer and let them know what we're all about, pizza, beer, and fun! We see some of these people coming in at least once a week.
The whole time, people have been very happy with how we've dealt with things. We don't let anyone in without a mask on, we kindly remind people to put their mask on when they get up from their table. There is extra space between tables inside. We have outdoor seating now, which people have really loved.
What were the most difficult parts of adapting to the pandemic, and what, in hindsight, do you wish you'd done differently?
The hardest part would be supply chain demand. For instance, we've had our flour order delayed for two weeks in a row. It's been trying to get product and ordering with enough lead time. The biggest thing is stocking up on core items that we can't function without to prevent being out of something or compromising our recipe.
Will you use any of the new approach and practices after the pandemic is over?
I plan on holding on to masks for a while and permanently keeping our new sanitization standards.
Cross training everyone for sure is something I will push a lot more. It gives them skills that give them a sense of empowerment, like they can work anywhere in the restaurant and be OK.
The tips have made me think, how can we rethink serving so the tips are shared equally among everyone? It's been doubling and even tripling everyone's pay. It gives students a better wage with less hours, and they don't have to worry about working more to struggle through school.
What advice would you give business owners trying to adapt to the pandemic?
On the door, there are two ginormous signs that say, "Masks are required for entry. If you don't have one, call us." We made table [signs] with all our steps we take, like sanitizing menus, bathrooms, pens, tables, etc.
Being transparent about it lets customers know we're taking this seriously and we want to make sure they're safe.
Anything else you'd like to say about the pandemic and how it affected you and your business?
The customers are our main driver. These are people who have been advocating for us. I make a point if they haven't been here before to give them a reason to come back again. They were crazy enough to listen to someone they hardly knew and go to some place called Yeasty Beasty-They went out of their way to try us for the first time, so I want to give them something a little extra to know what we're about.
I would say focus on the customer. They're going to take care of you. We want to treat them as well as possible because at the end of the day they're the ones paying us.