South Coast Horizons
South Coast Horizons | Coos Bay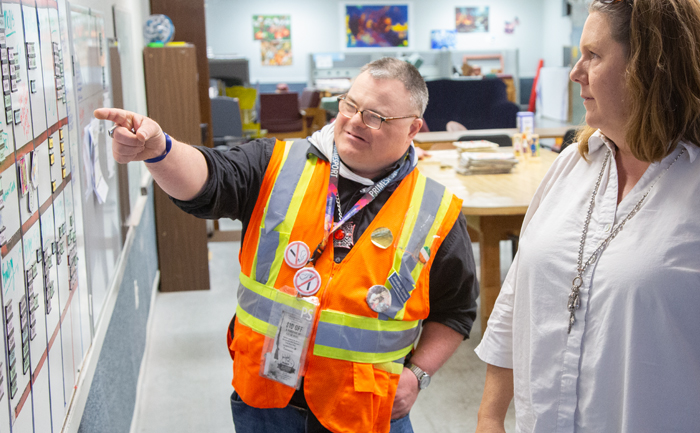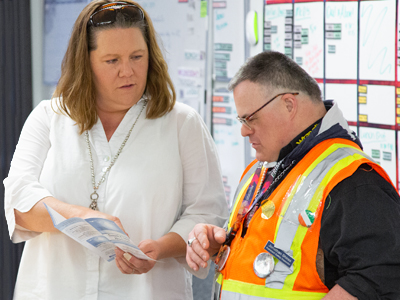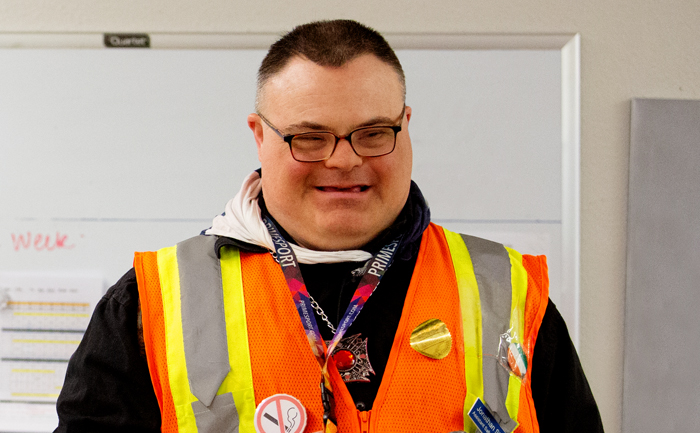 Group home provider reduces caregiver injuries with help from an unexpected safety hero.
Getting people to buy in to a new safety program isn't always easy. But the staff at South Coast Horizons found an unexpected advocate in the form of Jonathan Shires, a resident at one of their group homes for adults with severe intellectual and developmental disabilities.
"Creating a safe workplace isn't just about removing physical hazards; employees also need to feel safe sharing their concerns. An "I've got your back" contract empowers employees to speak up when they see unsafe practices."
Like his hero, Walker, Texas Ranger, Jonathan likes wearing a cowboy hat and keeping people safe. So when a staff member showed him a better way to carry the laundry basket downstairs, Jonathan took it upon himself to train his housemates. He's now a regular at house meetings and often alerts management to safety hazards, says Patty Hall, South Coast Horizon's safety compliance officer, who affectionately dubs him the "safety cowboy."
Jonathan is just one of the reasons South Coast Horizons has cut injuries by more than half and reduced claim costs by almost 98 percent over the past four years. The Coos Bay non-profit employs 58 people and provides housing and round-the-clock care for 19 adults in four group homes. It also operates an adult day center where clients learn life skills and attend community events.
While leadership places a high priority on client safety, caregivers often risk being hurt while moving medically fragile residents in and out of beds, wheelchairs, and vehicles. Shelley Nasby, SAIF's senior safety management consultant, started consulting with South Coast Horizons in 2014 at a time when the organization faced leaving the voluntary workers' comp insurance market due to its high injury rate.
Shelley's first recommendation was to hire a full-time safety compliance officer. Once Patty Hall was on board, the two worked together to improve communication between leadership and frontline staff. Managers now participate in regular safety walk-throughs and job observations to better understand the challenges caregivers face. Likewise, employees are empowered to take greater responsibility for workplace safety and have a clear channel for raising concerns.
"It's not a hierarchy," says Patty. "Staff feel like they have control to take care of clients' needs and their own needs as well."
In addition to fewer injuries and lower claims costs, the changes have helped reduce employee turnover and, Patty believes, made for happier clients. Including Jonathan, South Coast Horizon's dedicated "safety cowboy."