Oregon Department of Forestry
Training wildland firefighters takes a village. Literally.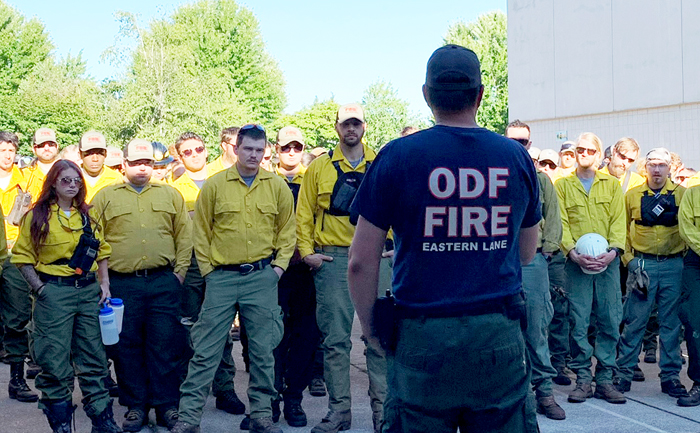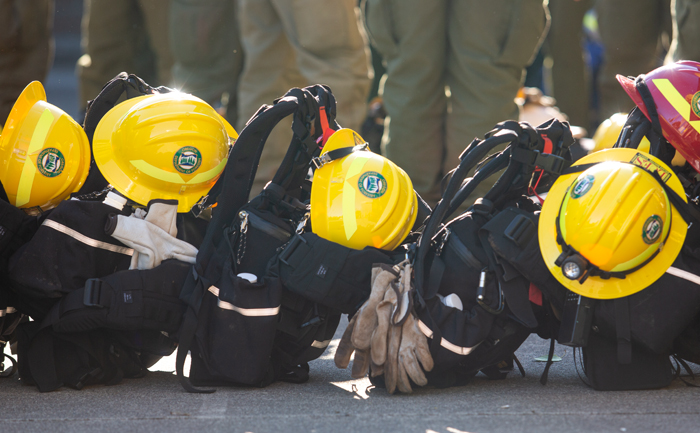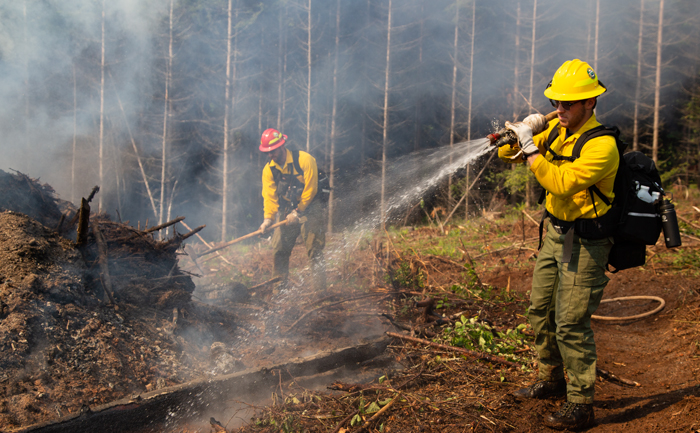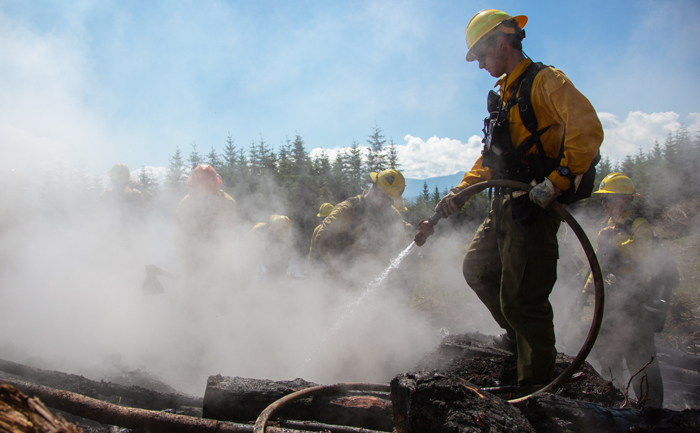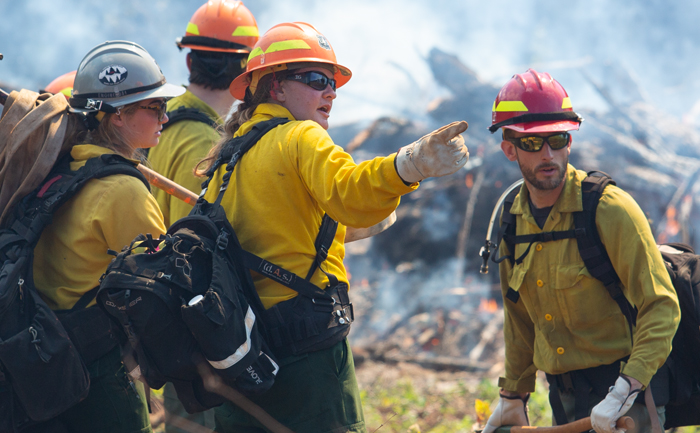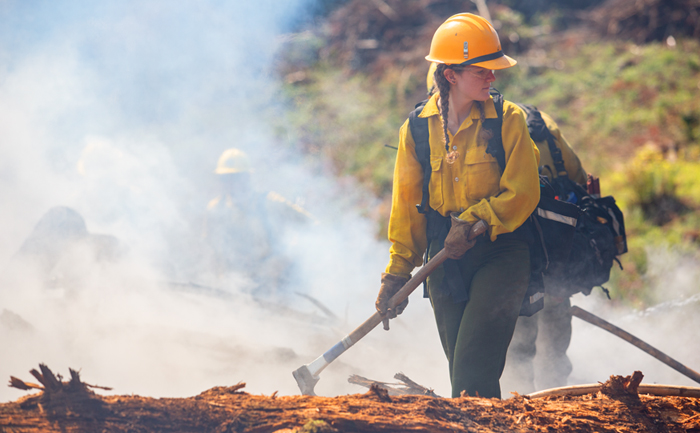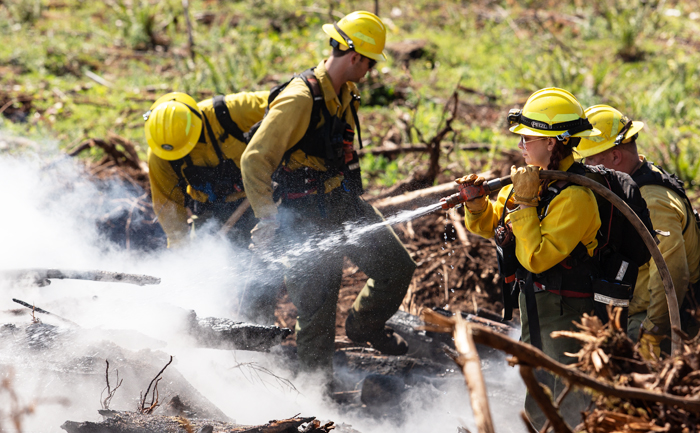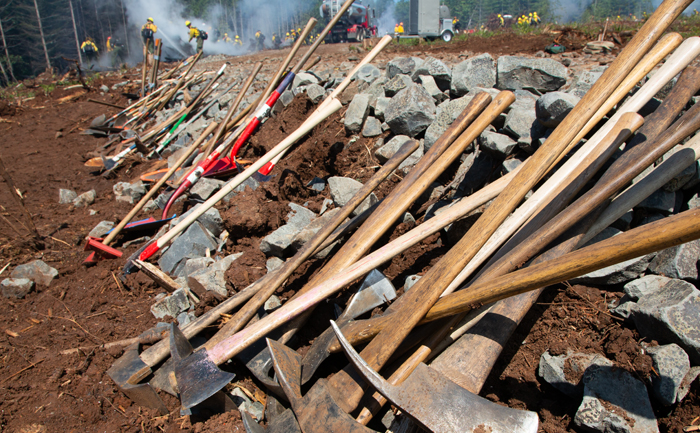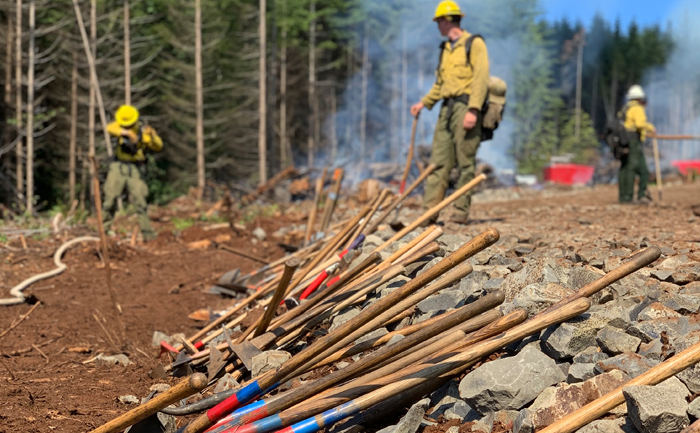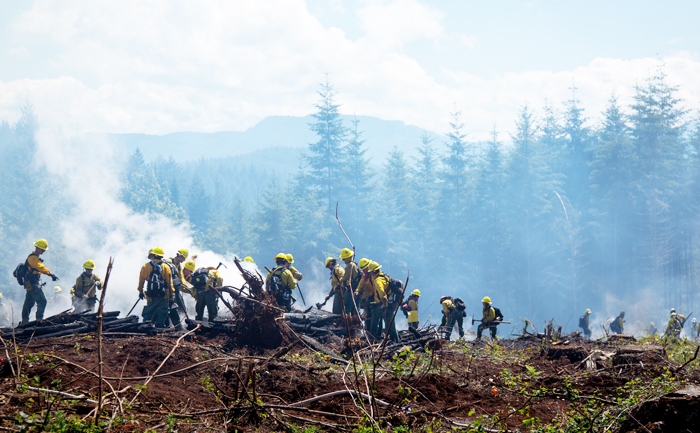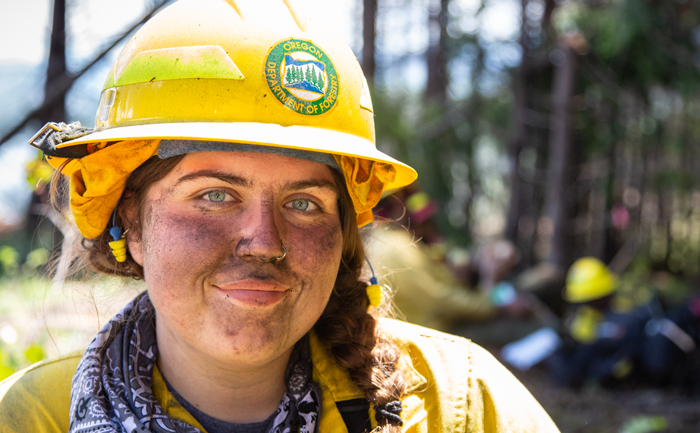 Training wildland firefighters takes a village. Literally.
Each year, more than 300 students and instructors set up a fire camp for a week with help from U.S. Forest Service, Bureau of Land Management, and the Confederated Tribes of Grand Ronde. The Mid-Willamette Valley Interagency Fire school is the largest in Oregon and has been in operation since 1997.
Tents line the field outside Sweet Home High School. Students eat together in the cafeteria and attend briefings each morning. Classroom training includes firefighting basics, fire behavior, and how incident command structure works.
"Safety is number one in every unit we hit," says Levi Hopkins, a stewardship forester for the ODF. "How do we safely put a fire out? How do we safely put a line around a fire?"
The weeklong training culminates in a day of live-fire exercises with one goal in mind: put the fire out safely as a team.
Cascade Timber Consulting provides the site in Sweet Home, where huge piles of burning wood and debris await the new firefighters. Smoke billows as crews dig lines and soak the piles with water. It's a long day of work ahead, and they don't leave until the fires are out and the piles are cool.
Kimberly Johnson is one of the growing number of women working as a wildland firefighter for the ODF.
"I think the Oregon forest is beautiful, and I want to protect it," Johnson says. "Being a female firefighter is really fun. There's camaraderie built-in. It's especially nice to see women in leadership roles."
Some firefighters are here to refresh their skills or to get command experience. Leaders do all they can to mimic an actual wildfire environment to prepare firefighters for wildfires that are getting bigger, lasting longer and happening more often. The ultimate mission of the school is to have the firefighters return home safely after wildfire season.
"I've got to make sure they go home the same way they came to work. That's my life's passion," says David Grim, ODF safety manager.
---
To learn more about Oregon Department of Forestry, visit oregon.gov/odf