Basil & Board
Surviving the pandemic takes a full menu of solutions for Salem pizzeria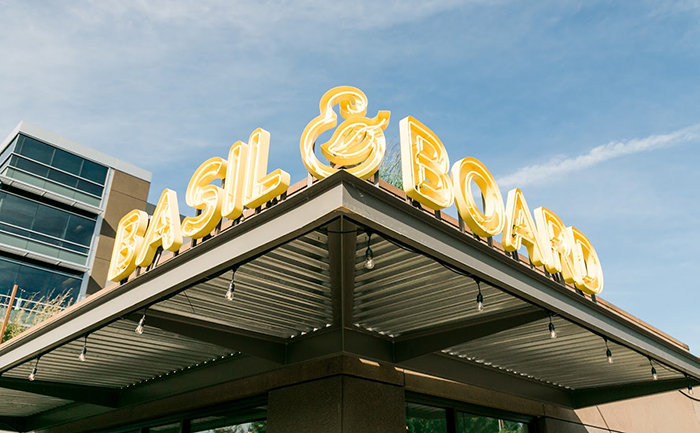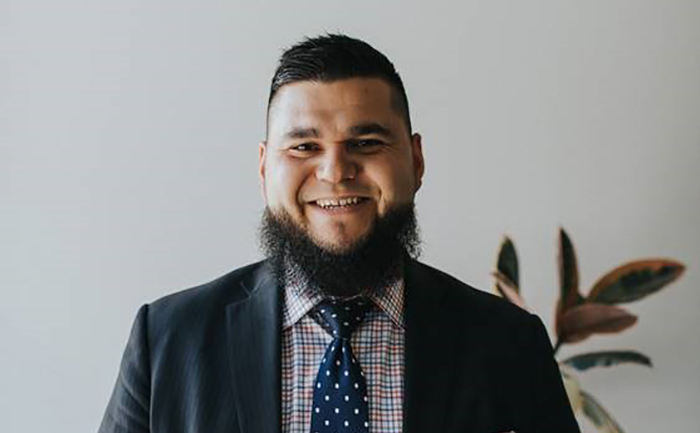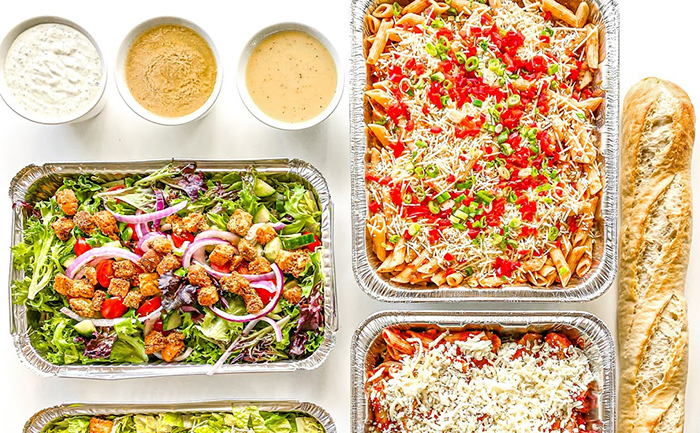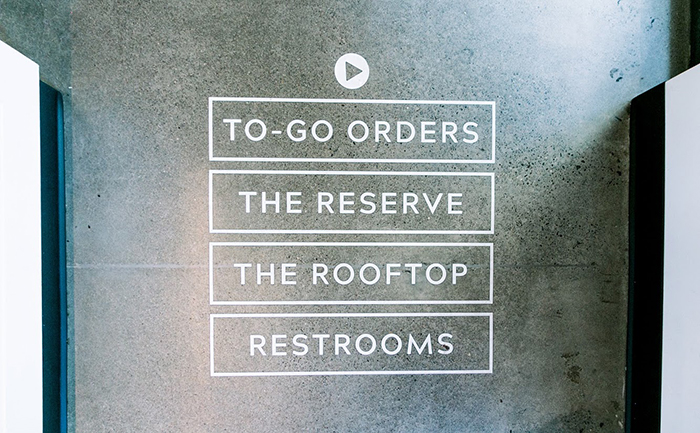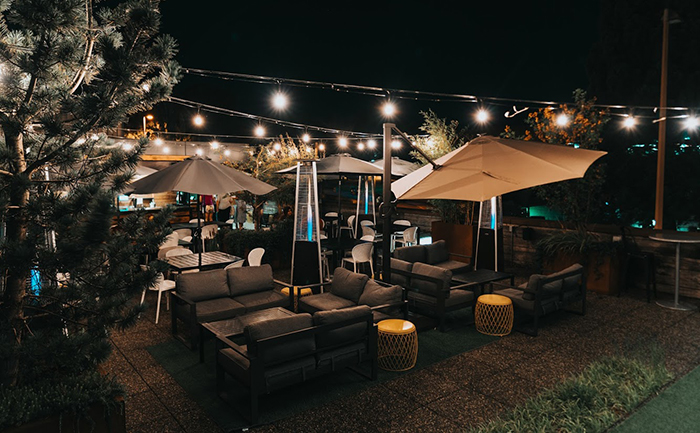 With a modern interior, exciting menu offerings, and the only rooftop restaurant seating in Salem, Basil & Board was the pizzeria and wine café that many Salem patrons had been waiting for when it opened in 2018. Co-owner Conrad Venti, who also co-owns Venti's Café, spoke with us about how he's helped run a new restaurant during the pandemic. As he puts it, it's been like starting a new business several times over in the past year.
How did the pandemic affect your business?
It's affected us pretty significantly and in very challenging ways. When the pandemic hit, we had to lean on a lot of our technology systems already in place to communicate to customers how they could easily get our products in their homes. Initially, with the stay-at-home order, indoor dining was closed, and we had to communicate what avenues they could use, like in-house delivery and third-party delivery services. Third-party delivery was 30% of our gross sales - if you don't adjust your menu price you really make no profit.
When we launched in-house delivery, our point-of-sale system allowed us to run in-house delivery through it. It was a fairly smooth process getting our team on board. Essentially, for the guests, we charge $5 and we split that between the restaurant and the staff - with the majority going to staff. We do a full tip pool, split between the front and back of the house for any tips given by guests.
When we launched family meals in April, we were just doing one-day-a-week pickups. It was accounting for about 25% of our revenue. Online ordering and to-go hadn't quite picked up yet. Once we launched the family meals it was a pretty significant revenue stream once a week, which helped weather the first several weeks of the lockdown.
By the time we were moved to phase 2 and allowed to have outdoor dining, we had the rooftop open. We had an opportunity to serve guests in a unique environment. It's Salem's only rooftop! Our rooftop was nearly always at capacity because, despite physical distance restrictions, we did not lose any seating.
Then when wildfires hit, the rooftop was very slow because of the air quality. We came off our best month of August and came right into September with the wildfires and that was our worst month.
We're doing to-go orders only right now. The rooftop is closed because of wind and weather. Our preference would be to have outdoor dining, but it's been hard to find a solution that would work well on the rooftop of a building.
How did it affect staff?
We've been very fortunate to have great leadership at our restaurants. We've had to rely on coaching our management team and they have stepped up in huge ways. Initially, we had a skeleton team. As they understood what business was like, they'd pull in hourly employees.
Initially, we had 80% of our team furloughed. We're at 70% staffing capacity right now from a body standpoint, but their hours are significantly down. Full-time employees are down 40% from last year for the hours worked.
We've tried to invest in our team and provide them with as much as possible. When all this was so new, we tried to communicate with them in a way that made them feel heard and safe.
Close to when we opened the dining rooms, we provided daily wellness checks with staff. We already had a pretty high standard for these things because in hospitality we ask employees to stay home when they're not feeling well. We just took it a step further.
How did it affect customers and what kind of feedback did you hear from them?
We have a lot of feedback. A lot of them are very vocal that they miss indoor dining. In the early stages, they wanted to support restaurants however they could. It took several weeks for the support to increase to a point where we could even breakeven - maybe seven weeks.
One of the most exhausting things is we've had to constantly pivot. Our customers have shown up. With our long-standing relationship in our community, people want to support the restaurants that are here. My uncle and business partner Dino and I serve on various non-profit boards in Salem. He serves with Travel Oregon and I'm on the board of Family Building Blocks. However, we also contribute in time and donations to several other local non-profits. We feel like people from those specific community groups stepped up to help us. Once indoor dining opened, people were very thankful to have a place to go.
Our feedback was almost entirely, "you guys are doing a great job" and they responded well to the outdoor dining/rooftop option in the summer.
Will you use any of the new approaches and practices after the pandemic is over?
Likely everything. Family meals will stick around, delivery will stick around, catering will probably pick up more. The only thing I would hope could relax is physical distancing inside the restaurant. Sanitization protocols were always around - I don't think we'll ever back down from that.
My wife, Kari, thought of pantry and family meals. We wrote the menu for Basil & Board together six months prior to the pandemic. It's almost more of a deli type offering where people didn't have to order individual dishes. As soon as the pandemic hit, we were writing menu offerings for Basil & Board and Venti's.
What advice would you give to business owners trying to adapt to the pandemic?
Constantly be aware of what the guidance is and how that fits within the operations and put systems and processes in place to manage that. It becomes difficult to do it all yourself, so working with your team to follow the guidance is important.
You want to make sure you're operating under the rules, so you don't get in trouble - not just with whoever mandates them, but also for customer protection.
Stay on top of the administration. A lot of that is putting the processes and systems in place for these things you have to manage. It's almost like we've started a business several times over in one year. Luckily with Basil & Board, it was new and had a new point-of-sale system. We switched Venti's over to Toast POS so all three of our restaurants were on the same platform.
A business acquaintance complimented how well we do takeout. It speaks to being able to take a step back and say, "what does the guest experience look like?" You have to think in a whole different part of your brain when they're not inside your restaurant.
Also, be ready to apply for any support that's out there. If there is county, business Oregon, city, or Paycheck Protection Program funding - be ready! You may find grants or funds for temporary tents and heaters, for example, are first-come, first-served. If you're not ready to apply you could miss them. None of them is a crutch for the entire season, but they're Band-Aids that can add up.
Reach out to industry partners and friends. Just within the Salem community, we're close friends with Ritter's, Noble Wave, Xicha, Archive. We're all connected. It's very important to be communicating with them to support each other during a difficult time. Lastly, get involved with your industry association, such as Oregon Restaurant and Lodging Association, as they provide so much support to industry groups and truly have your businesses' best interest in mind!